Features
Product management
Manage your controllers: programming, manual commands, on/off commands, waterbudget and more.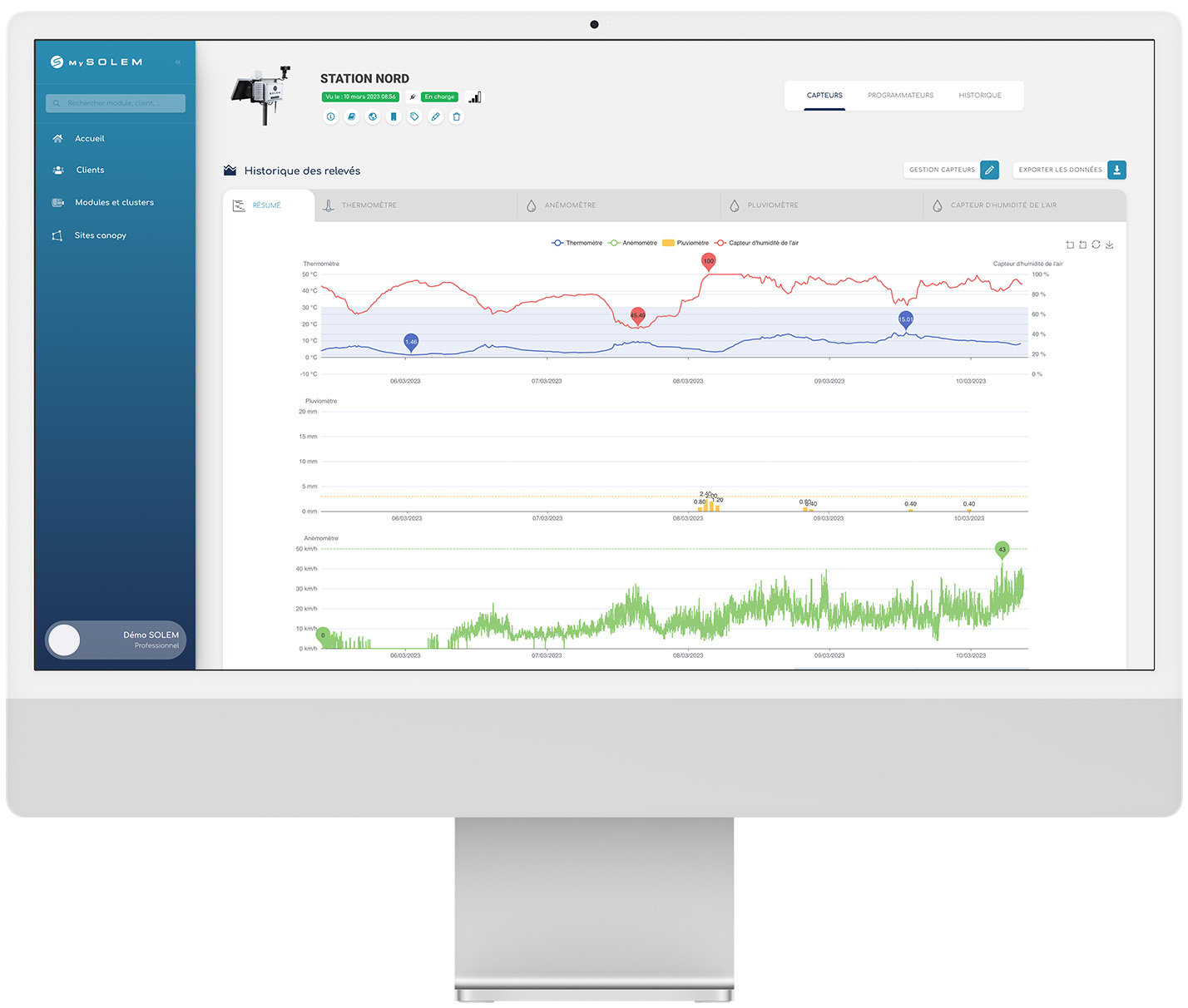 Sensors data visualization
View your sensor data at a glance, set min/max thresholds for each of you sensors and be alerted by push notification and email in case of threshold overruns.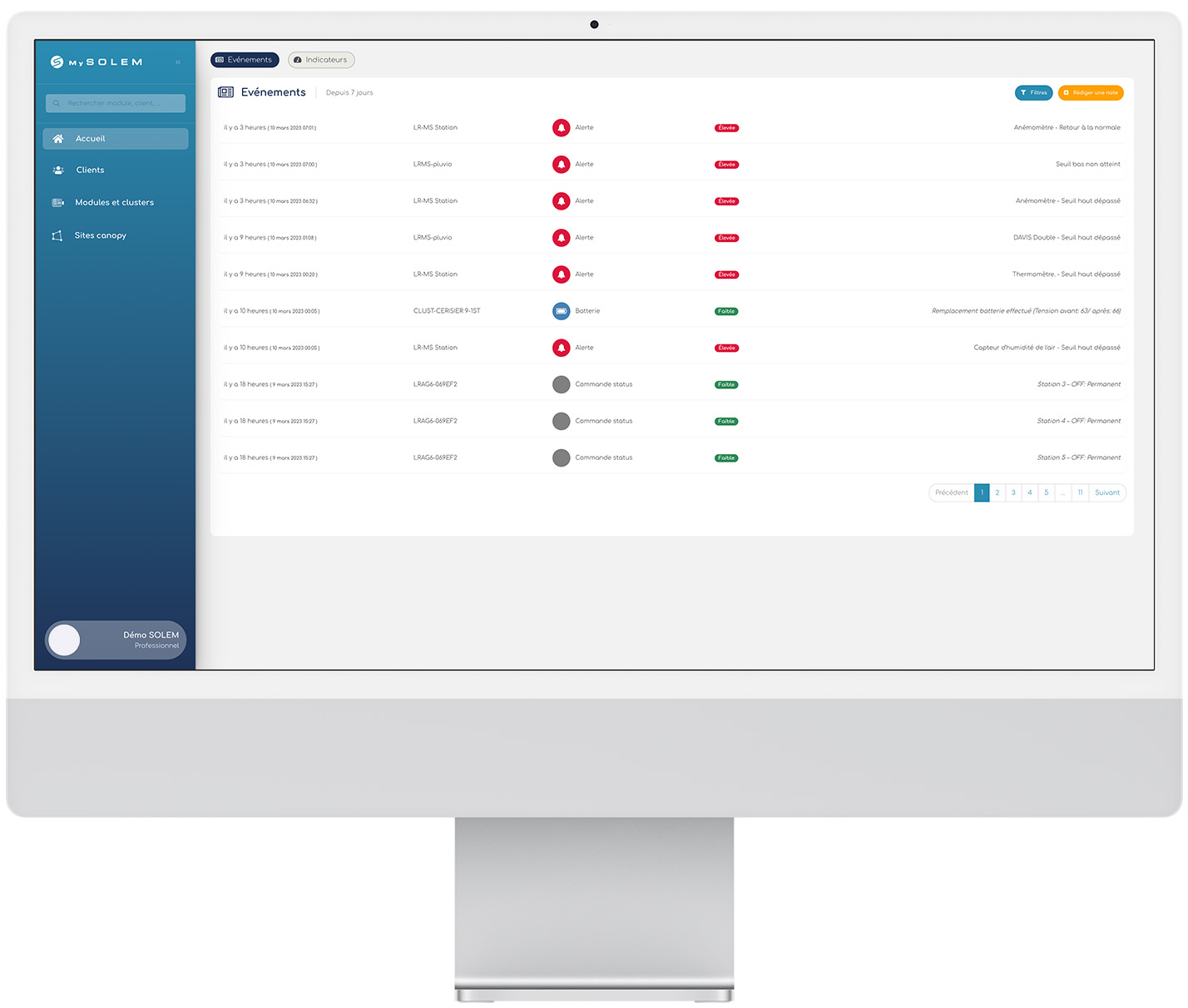 Event history
View the history of events at a glance: controllers switch-off, manual orders, programming changes and more.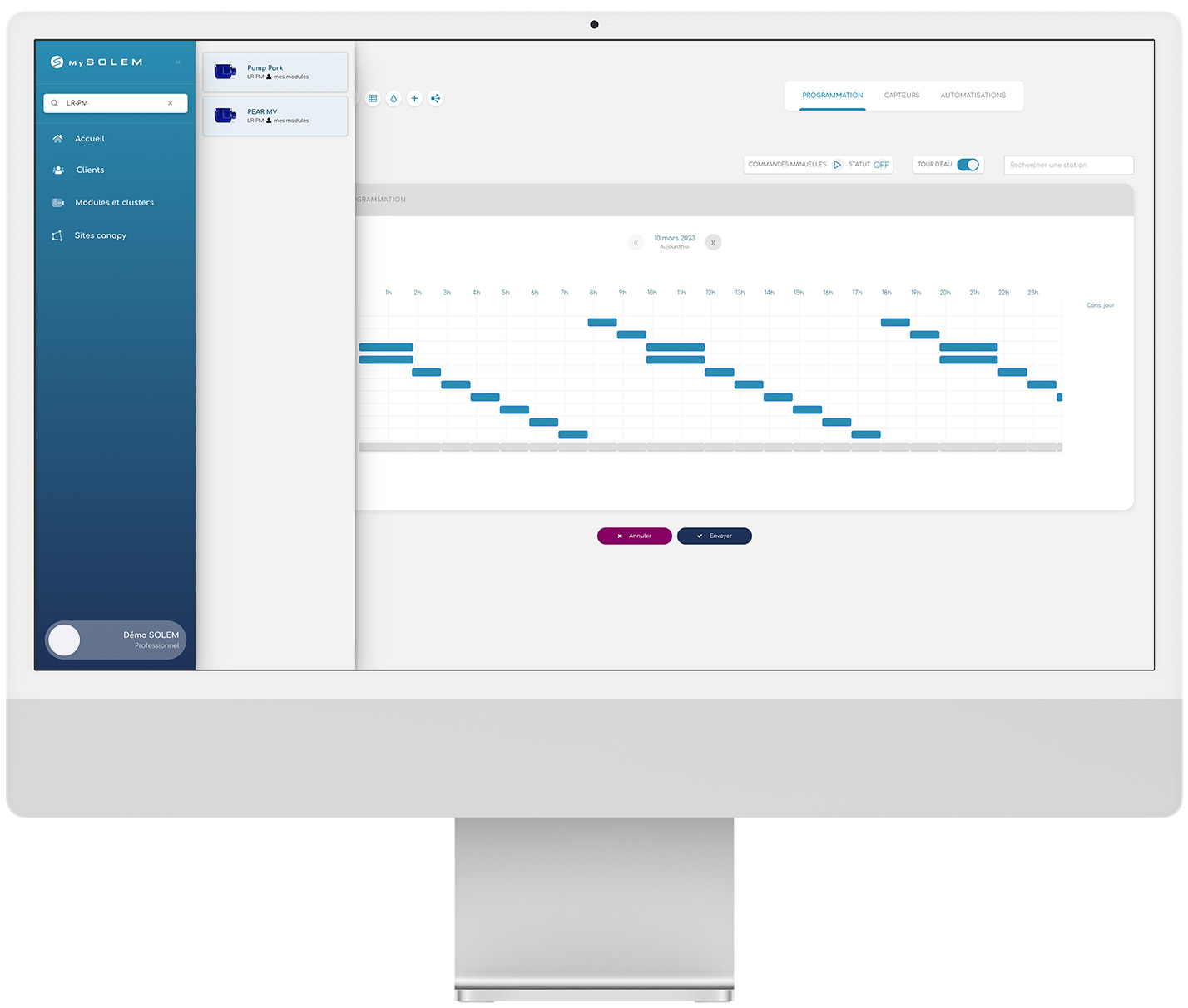 Search engine
Benefit from a powerful internal search engine to save you time: find customers, products, Canopy sites and clusters easily.
Creation of Canopy sites
Group your products into sites and sub-sites: give users access by site and view water consumption by site and in total.
Dashboard
View the operating status of your installations at a glance and in real time: product connection status, battery status, thresholds exceeded, daily water consumption and leaks.
Cluster creation : group your waterways
Regroupez toutes les stations de vos programmateurs d'un même réseau primaire pour ne les voir que sur un seul et même écran : visualisez toutes vos programmations en un clin d'oeil.
Customer account management
With the professional functionality, add your customers and manage their products.